NEWS
Canadian Air Systems
now offers industrial high temperature oven circulating fans repair and re-build.
We service high temperature water cooled centrifugal and axial plug fans, through-the-wall blowers & fans and air-circulation air-kits operating at up to 2000 F temperatures.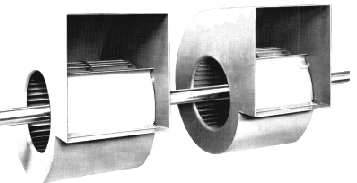 We do repair, balancing and re-build of Garden City, ABB, IAP and Industrial Gas Engineeting (IGE) fans and all kinds of exhaust blowers.
Water cooled high-temperature motors are available, as well