Canadian Air is a leading supplier of industrial ventilation systems, process air knives, air canons, industrial air transfer fans, blowers, ventilators, air moving systems.
Canadian Air products include
standard as well as custom manufactured units
to meet our customers' requirements.
Canadian Air have supplied equipment to a wide range of industries and applications including:
combustion air supply,
material handling,
process ventilation,
ovens and dryers,
iron and steel industry,
mine and tunnel ventilation,
petro-chemical,
power generation,
marine and off-shore structures,
pulp and paper,
HVAC,
paint - spray booths,
fertilizer,
various emission control applications.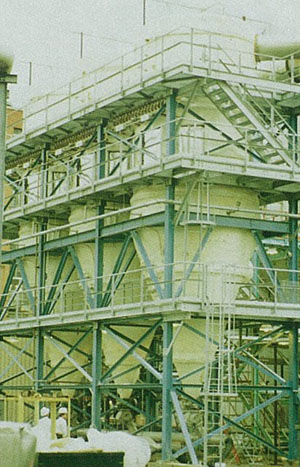 For commercial HVAC market, Canadian Air offer general ventilation fans for insitutional and retail buildings, schools, restaurants and hospitals.

Special materials, construction, explosion-proof and spark-resistant design, variety of coatings and accessories are available to fit any application needs.

Canadian Air products are best known for "industrial quality" assuring reliable performance, relentless dependability, and longevity.

A staff of specially trained engineers will design a dependable fan that exactly fits customers' dimensional and performance reqirements.

Canadian Air fans are sold and serviced by air moving experts that can evaluate your needs and provide best recommendations for your fan / blower application.